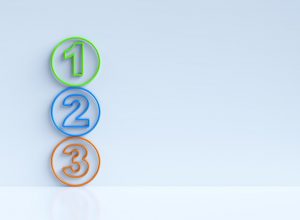 Opening a fast food franchise is easier than ever when you partner with an expert franchise brand like Samurai Sam's. We've been in business since 1994, and have opened many franchises throughout the United States.  We have the process of opening a new restaurant down to a science. This helps simplify the process greatly for new, onboarding franchisees. If you're thinking of breaking into the restaurant industry, becoming a Samurai Sam's franchisee, rather than going it alone, has the potential to save you inestimable time and money. Here, we'll break down a few of the key steps in the process.
Step 1: Review Our Website
We've compiled some of the most useful information on opening a fast food franchise on our website. Take some time to browse and see what we have to offer! Pay particular attention to the Support section, where we outline a few of the key ways we help new franchisees build their business. These are key advantages that independent owners typically don't have access to.
Step 2: Contact Us
Get in touch with us via the contact form on our website! We'll be in touch soon to set up a time to talk. During our initial conversations, we'll get to know more about you and your background, and we'll give you more information about what it takes to become a franchisee. If we're both interested in moving forward, we'll continue to learn more about each other in the next step.
Step 3: Due Diligence
We'll provide you with a copy of our franchise disclosure document (FDD) and you'll have at least two weeks to review it thoroughly. We'll also review your qualifications to become a franchisee. We encourage you to reach out to current franchisees to learn more about their experiences. You'll also have more opportunities to get to know our team throughout this stage.
Step 4: Signing the Franchise Agreement
If we both agree that you'd make a great Samurai Sam's franchisee, you'll be presented with a franchise agreement! Your initial franchise fee will be due at the time you sign. Once this is taken care of, you'll officially be a Samurai Sam's franchisee and we can start the process of opening a fast food restaurant together.
Step 5: Preparing for Opening
You'll take part in a comprehensive training program to learn just how to operate your new restaurant. At this time, you will gain a strong understanding of our policies and procedures. We'll also work with you to find a location and build it out, supporting you every step of the way.
Step 6: Your Grand Opening and Beyond
Once your restaurant is open for business, you'll be well on the way in your new career. Samurai Sam's will be there to support you as your business grows, providing you with guidance and feedback (along with numerous resources) to keep things running smoothly.