Our New Look is Turning Heads
If you're thinking of starting a fast-food franchise, you should know that Samurai Sam's has made some attention-grabbing updates! 

Owning a fast-food franchise isn't just for experts. Samurai Sam's franchisees come all walks of life.

Learn More About What We Have to Offer
Samurai Sam's is the premiere Japanese restaurant franchise in the industry. Explore our website to learn more about the support we provide to our franchisees!
Building off the fast, fresh and healthy principle
A Teriyaki Grill Franchise That Meets Customers' Needs
There's never been a better time to invest in a teriyaki franchise like Samurai Sam's! Americans love fast-casual restaurants like ours that allow them to access great-tasting, quality meals with ease. At Samurai Sam's, guests can choose from a range of fresh and tasty options that are made-to-order and prepared quickly. They're able to customize their order to their liking and their particular dietary needs. Best of all, we pride ourselves on providing a wide range of dishes that are healthier than typical quick-service fare. Premium choice marinated meats, wok-seared vegetables, and riceless options make Samurai Sam's the destination for guests who are seeking a healthy meal at a great price - a must in an industry where healthy eating is becoming increasingly popular.

Healthy-Eating Trends Challenge How Food Manufacturers Do Business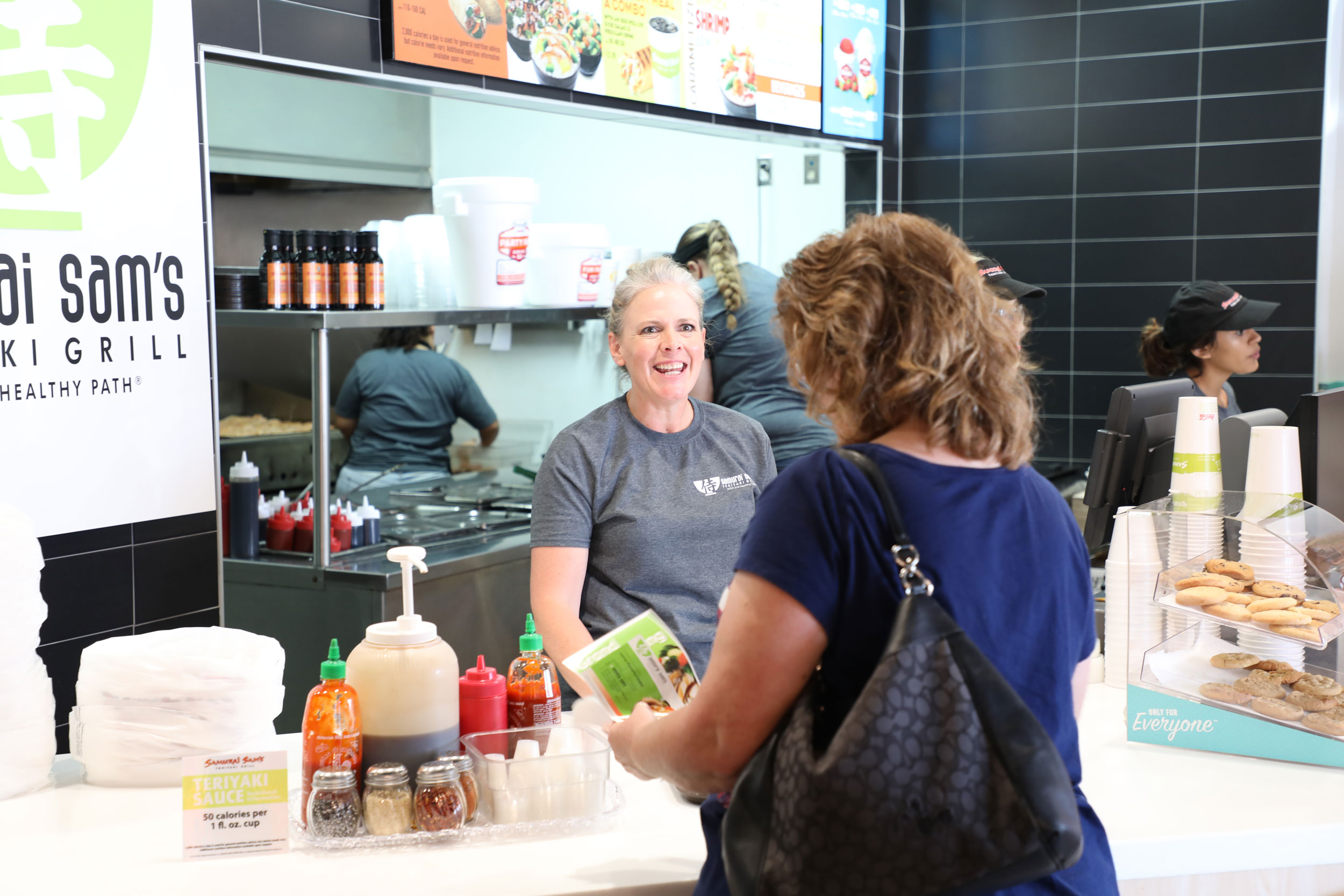 A day in the life of running a nationally recognized franchise
GREAT TASTE AT A GREAT PRICE
Samurai Sam's stands out among Japanese restaurant franchises for a number of reasons. First, we've been in business for more than 25 years. During that time we've perfected our menu and have developed a wide range of loyal guests. Our signature teriyaki sauce has achieved cult status among them, and nothing like it can be found elsewhere. Best of all, we're always conducting research and development to learn more about the tastes people are craving - leveraging that knowledge to create new and exciting products while allowing franchisees to consistently offer a selection of in-demand entrees.
Samurai Sam's has become an industry-leading teriyaki franchise because we work hard to keep our prices low. At other restaurants, teriyaki bowls like ours are typically pricey, but many Samurai Sam's bowls are affordable while maintaining quality, taste, and using fresh ingredients. In a world where making healthy choices often costs extra, our guests love that they don't have to sacrifice their budget in order to eat well at our restaurants.

Healthy vs. unhealthy diet costs only $1.50 more per day